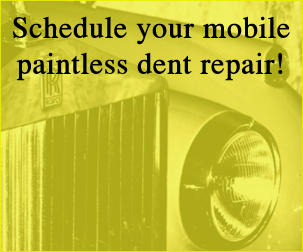 OUR STORY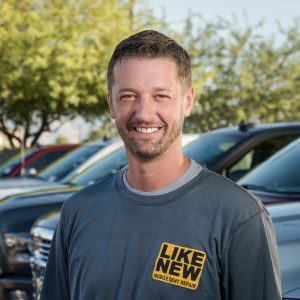 My name is Andy Kube and I own Like New Mobile Dent Repair, LLC of Tucson, Arizona. I'm a Master Technician, trained by the largest global dent company in the world. I moved to Tucson in 2001 and have worked in the paintless dent removal business for over 16 years.
We provide a simple, paint-free solution to repair dents, creases, dings and even hail damage on your car, truck or motorcycle for much less than what a body shop charges. The end result is a complete repair, saving time and money because parts do not have to be replaced or painted.
OUR TEAM
Matthew Loethen, Master Technician
I have been working as a Paintless Dent Repair technician for two years. After a six-month apprenticeship with master dent technician Andy Kube, I really felt like I grasped the concept of dent removal on any given situation. Not only was I taught how to estimate the cost, access the dent and remove the damaged area. I was also taught when our methods were not the best option and trained on who to refer the customer to, giving them the best possible outcome for their situation.I studied fine art, sculpture and metal work in college. I believe this really prepared me for this line of work. I've been told numerous times what we do is an art. It takes a steady hand, a critical eye and a lot of patience to get the desired end result.
The goal of myself and our entire team is to give our customers the best possible product for a fraction of the cost of a body shop.
Nick Lafata, Dent Technician
I'm in Arizona native, born in Tucson and raised in Cochise County. I love having discovered paintless dent repair as a career. Engaging people and making their car look its best is truly a rewarding part of my day every day. My eight years of insurance background give me a more thorough understanding of repairability and the costs that are saved with paintless dent repair versus traditional bodywork. I enjoy putting people at ease with their concerns with repairs and making their day just a little bit better. On my off time, I enjoy spending time with my family, shooting pool and discovering what our beautiful state has to offer.
BEFORE & AFTER
Have you ever come out of a store and noticed that the person parked next to you slammed their car door into your car, leaving a nice dent? Well, we reshape the dent back to its original form, massaging the metal out with a series of tiny pushes. This process eliminates the need for paint, allowing us to fix your vehicle quickly, at a reasonable price.