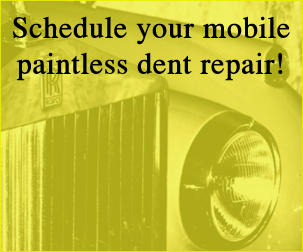 WHY PAINTLESS DENT REPAIR (PDR)
Why is PDR your best bet?
Mobile Service-I Come to You! I know life is hectic, so don't waste time sitting in a waiting room or worse, be without your car for a few days while it's in the shop.  Give me a call and I'll come to your home or office, supply you with a free estimate and even perform the work on site, saving you time and money.  
Faster Repairs-Most PDR repairs can be completed in 1-4 hours.  Smaller dents can be fixed in a matter of minutes.  Hail damage can take a few days to fix, but the cost is minimal compared to traditional body shop methods.
Affordable-Many PDR repairs cost less than your deductible, so you don't have to worry about your insurance bill going up. Conventional repair methods require materials, parts, equipment, precise painting techniques, and labor. PDR offers the same results as conventional methods, but is significantly faster, and does not require costly parts or paint, so you save money!
Retain Value-Keeping your original paint intact is a huge benefit if you plan to sell your car in the future, as this helps boost your car's resale value.  PDR will also keep your vehicle's minor damages from appearing on automobile history reports, which can also hurt the value of your car.
Environmentally Friendly-With no need for paint, PDR does not release toxic chemicals into the environment.
What can be fixed? 
From very small to large dents
The panel has no broken or cracked paint
The panel has not had previous body repair
Many dents can be removed completely by Paintless Dent Removal (PDR).  If your car has dents or dings look no further for a low cost, highly efficient, quality service.  Whether you have a door ding from a runaway shopping cart or more extensive damage caused by another car, call me before you pay your insurance deductible.  I work with most insurance companies if the damage is extensive but most repairs can be done for less than your deductible.
BEFORE & AFTER
Have you ever come out of a store and noticed that the person parked next to you slammed their car door into your car, leaving a nice dent? Well, I reshape the dent back to its original form, massaging the metal out with a series of tiny pushes. This process eliminates the need for paint, allowing me to fix your vehicle quickly, at a reasonable price.
Before
After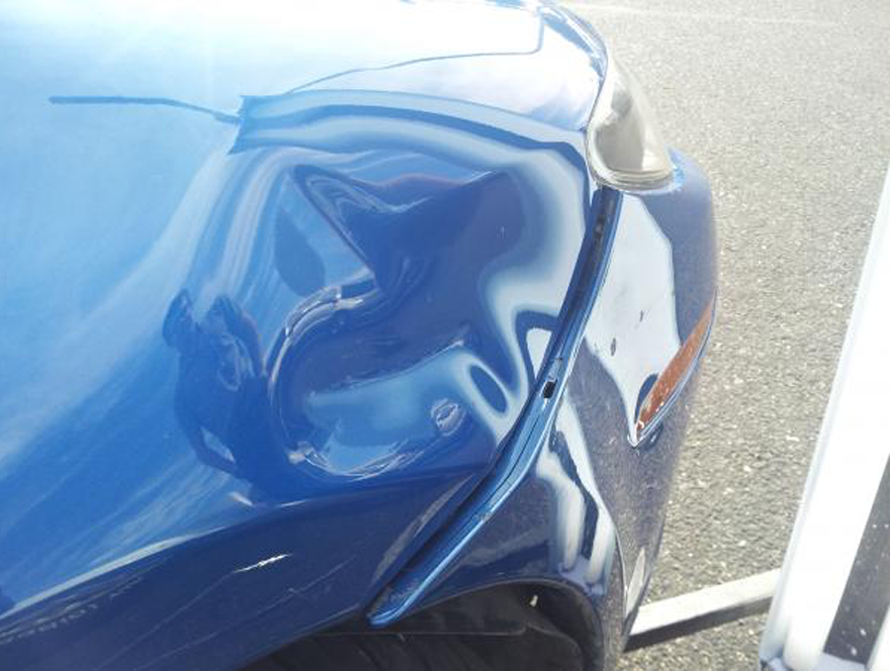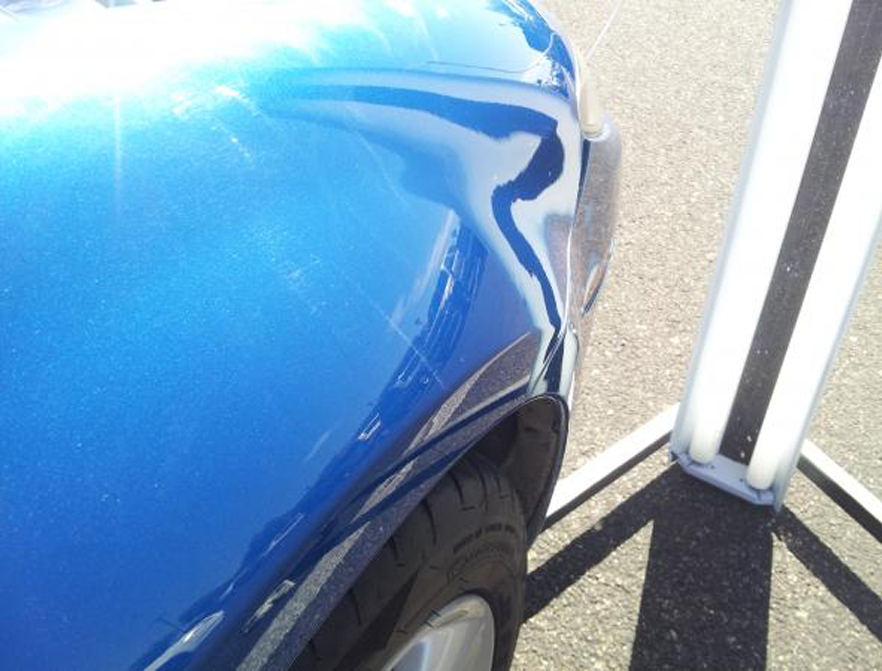 Chevy
This was a pretty nasty dent, but easily fixed with paintless dent repair.
Before
After
Astin Martin
This dent was difficult to repair, being on a curved piece of metal. It looks great now!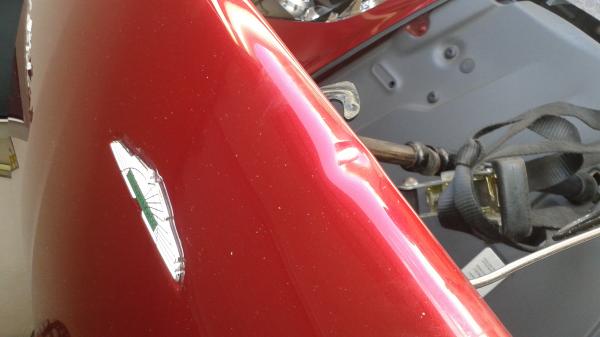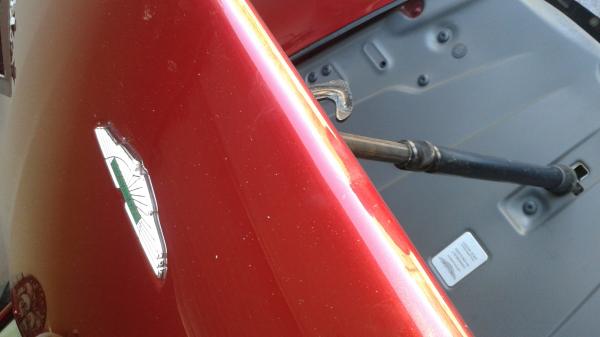 Before
After
Mustang Before
This Mustang was a challenging dent. Do you see the paint transfer from the other car?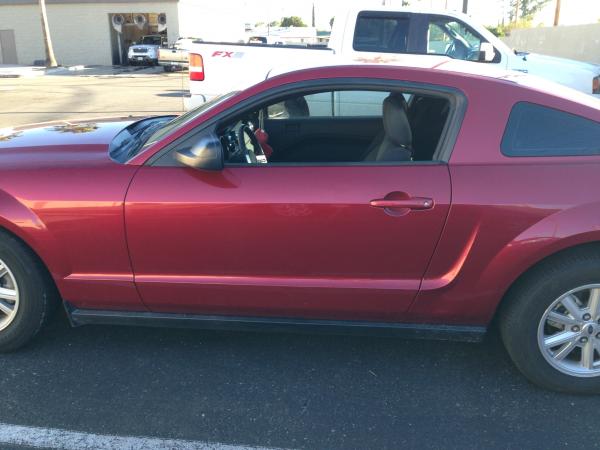 Before
After
Miata
This was a more difficult dent but as you can see, it came out beautifully!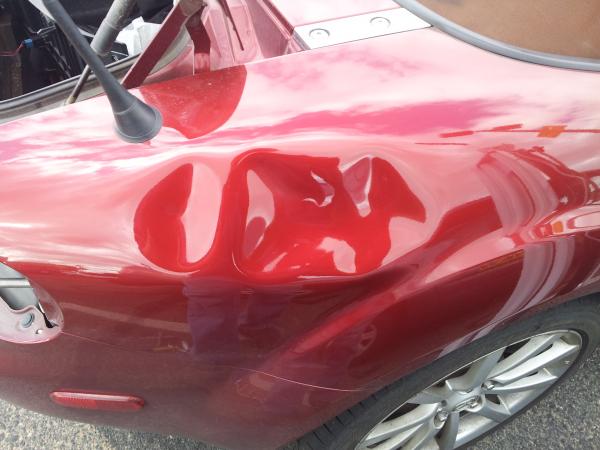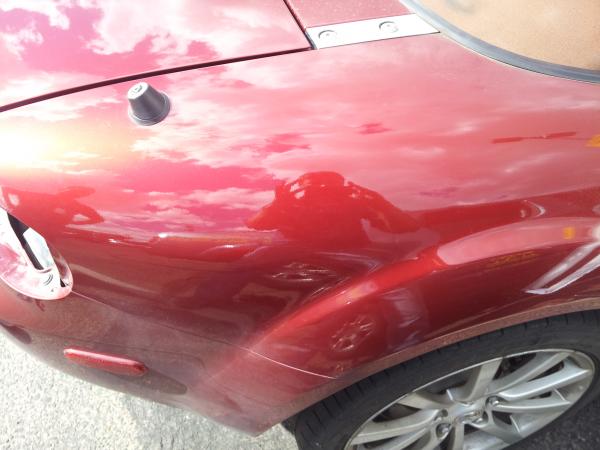 Before
After
Murano Fender
This was a simple dent on a body line and it took about an hour to repair.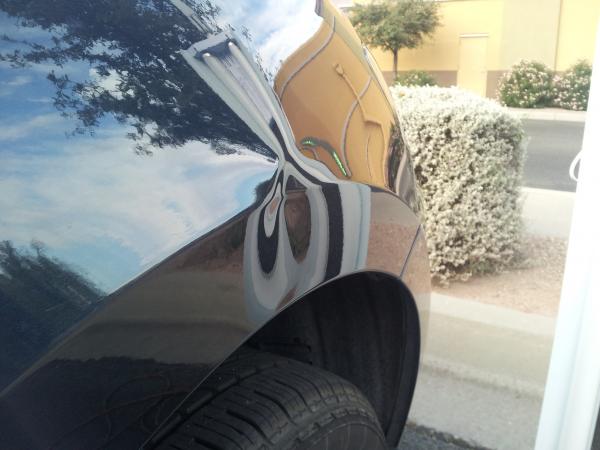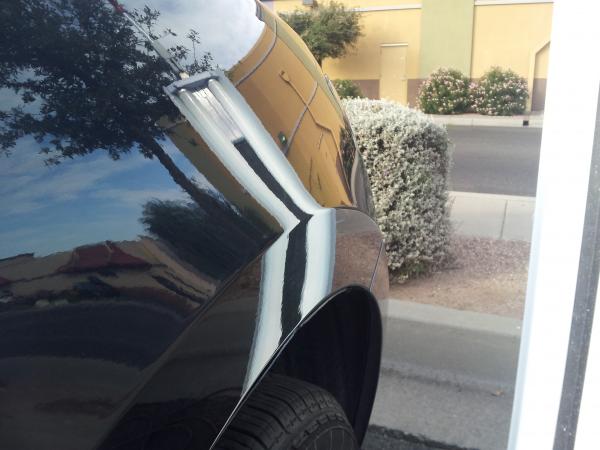 Before
After
Scion XA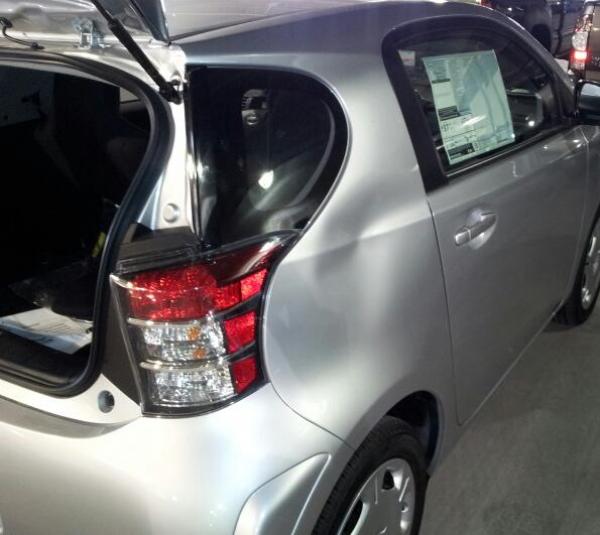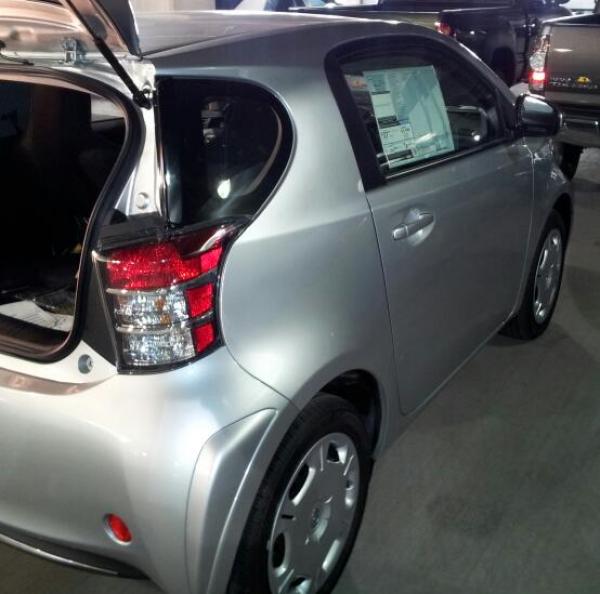 Before
After
2009 Ram 1500 Left Quarter Panel
This dent was pretty big but took about an hour to fix and you can't tell it was ever there in the first place!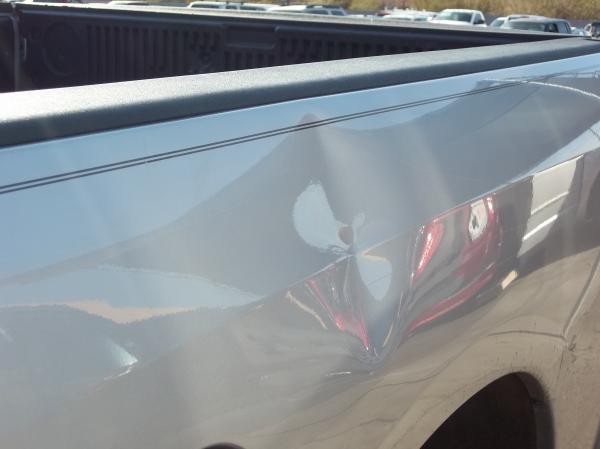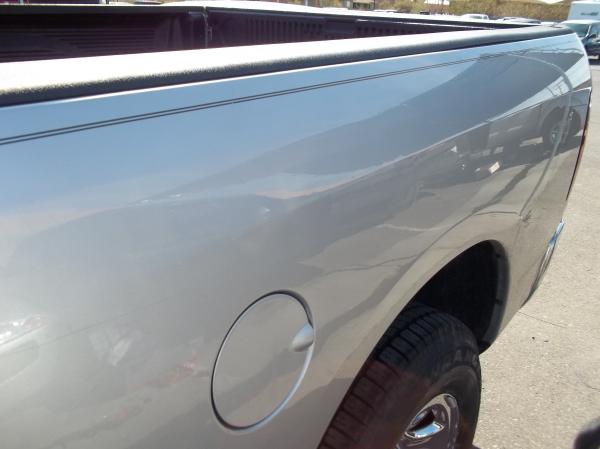 Before
After
Titan Wheel Well
This dent was in a difficult spot as far as access, but I was able to make it look like new again.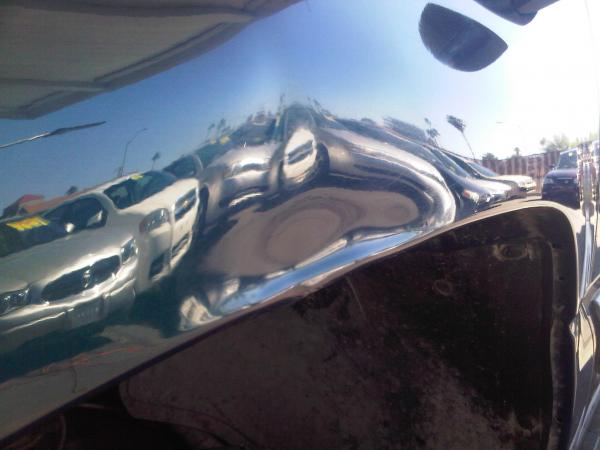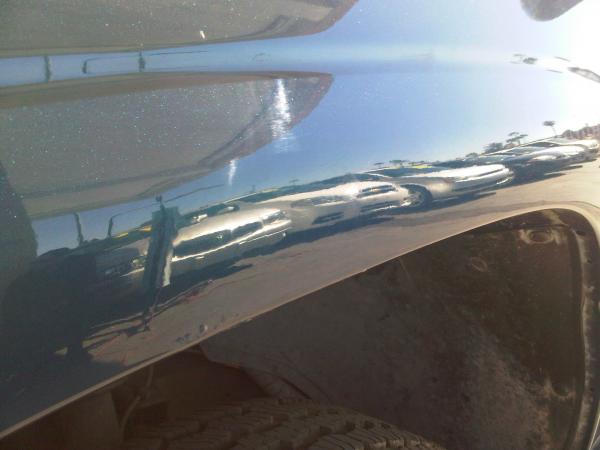 Before
After
Truck Hood, Before
Something in the garage fell onto this hood and dented it. As you can see, it looks very nice after a quick repair!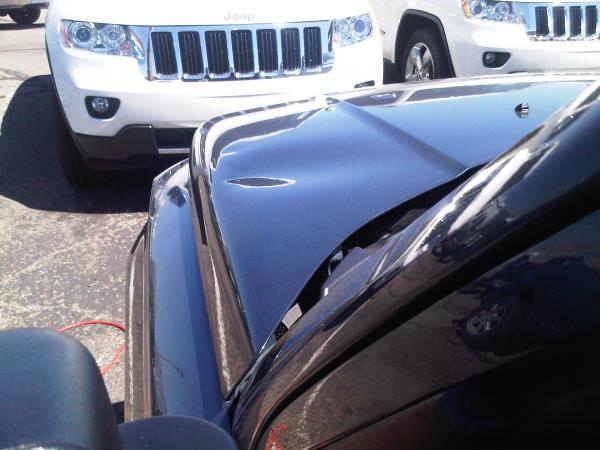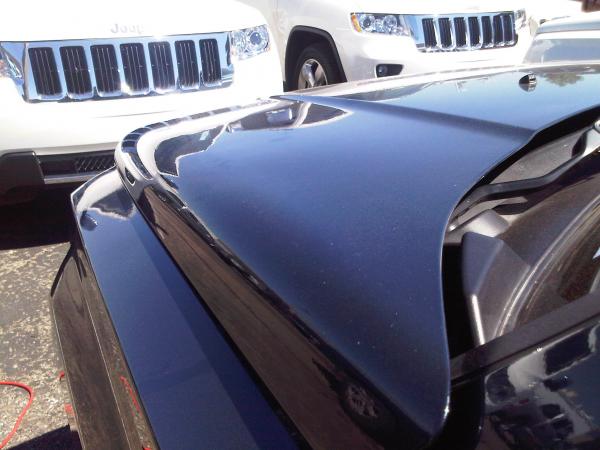 Before
After
Truck Bed
This was a nasty dent but after about 4 hours of work you can't tell it was there!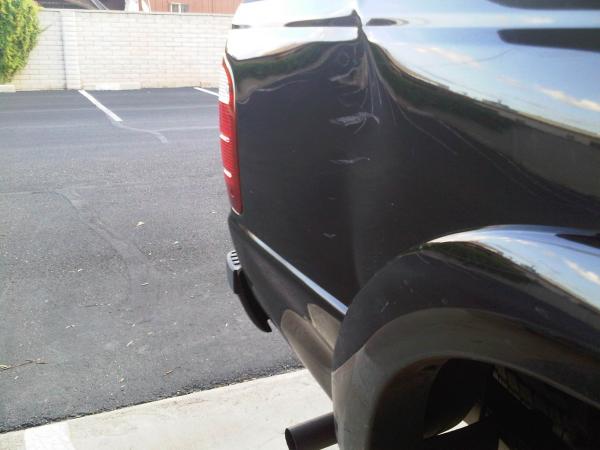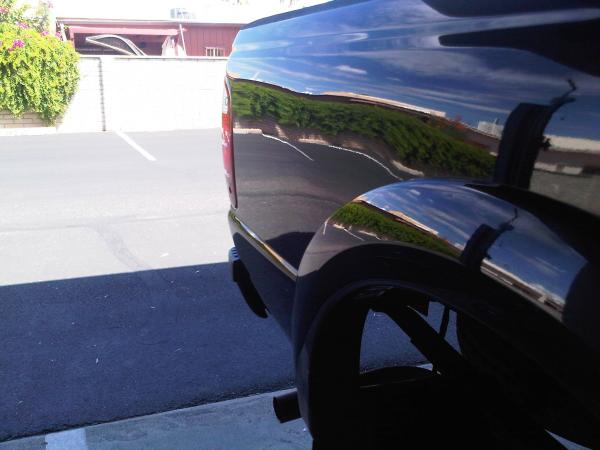 Before
After
2001 Chevy Tahoe RT Fender
This deep crease occured from another car's side mirror rubbing the truck. The black mark was plastic transfer from the other car. By removing the headlight, access to the damaged area became available. Paintless dent repair smoothed out the crease and a little buffing removed the mark making the Tahoe like new.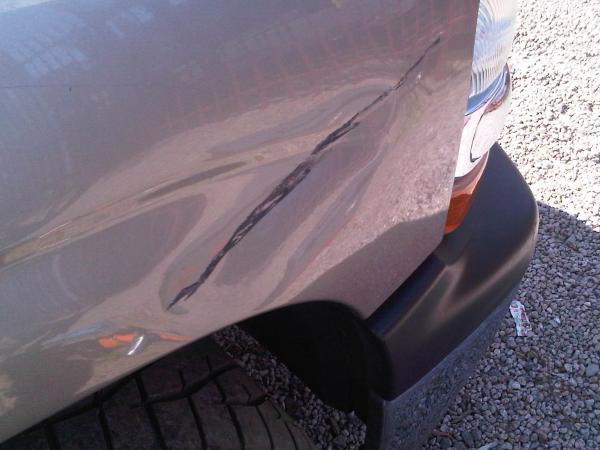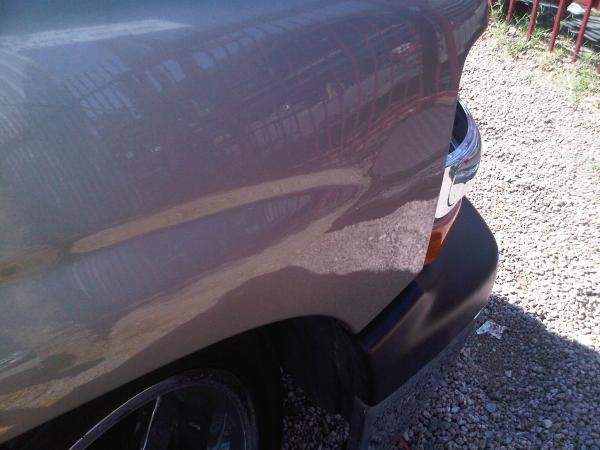 Before
After
2008 RAV 4 FT Bumper Cover
Front Bumper covers for most vehicles are made from plastic. A dent in this area can cure into the shape, meaning that this type of damage should be repaired sooner than later. This large dent was repairable because we fixed it the day after it happened. With buffing and touch up, we were able to save the existing bumper and the customer did not need to replace it.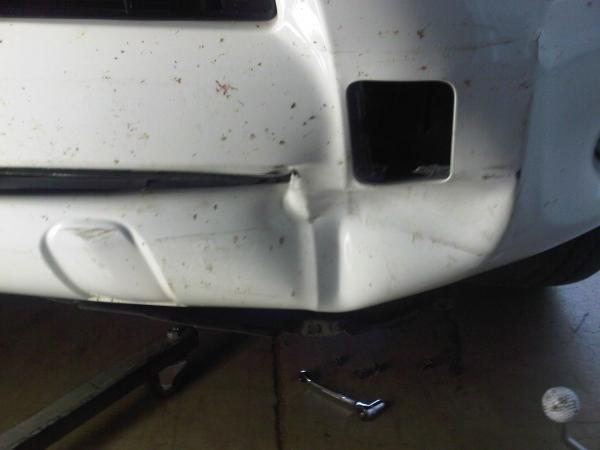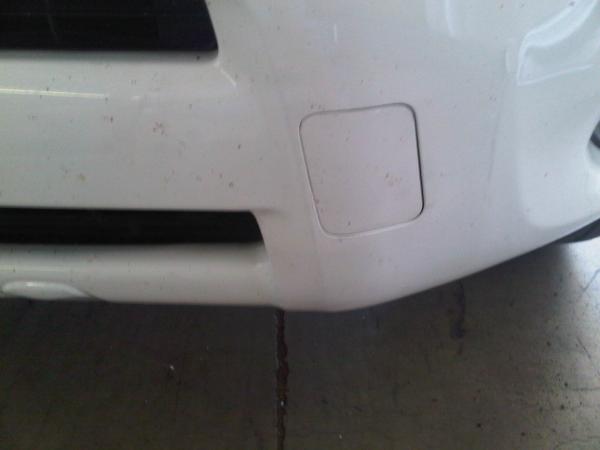 Before
After
2006 Ram 2500 RT Qtr
Occasionally when a truck turns, there can be an obstruction not visible from the driver's seat. In this case, the quarter panel rubbed against such an obstruction. Paintless dent repair allowed the metal to be massaged back to original form while saving the existing paint. Large dents like this take a lot of time and patience to repair.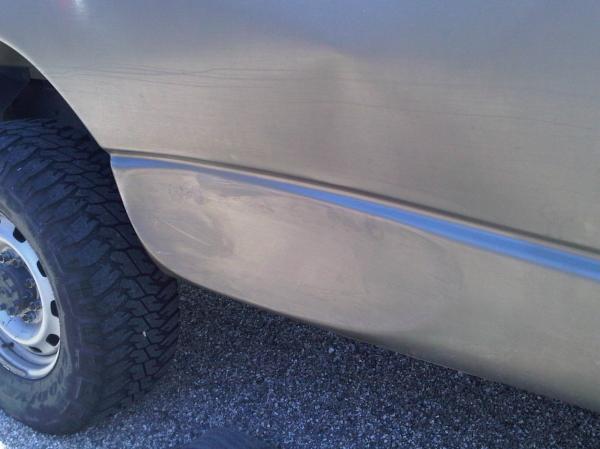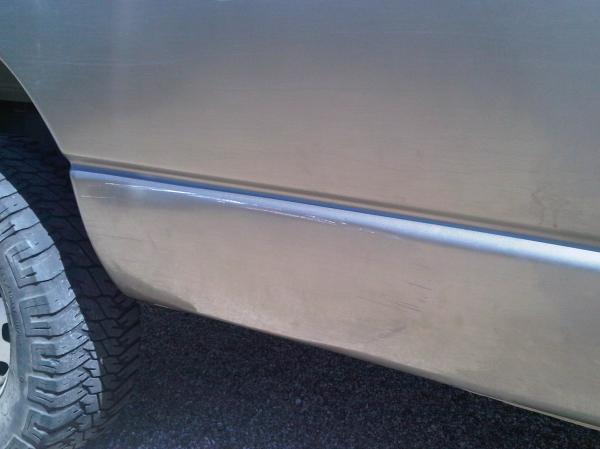 Before
After
Boat Trailer Fender
This dent was a first for me. Often a dent in thick metal is unrepairable. However, this damage was able to be smoothed out using paintless dent repair. Realigning the fender took 1 to 1.5 hours to straighten correctly and save the paint.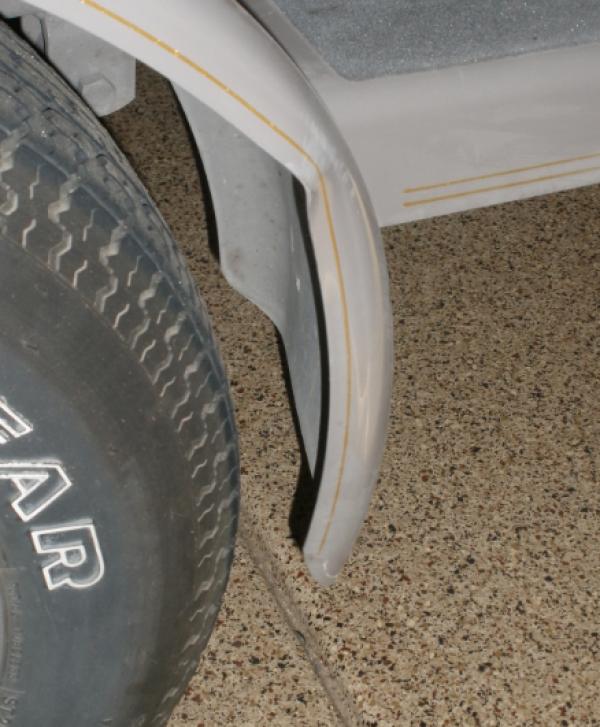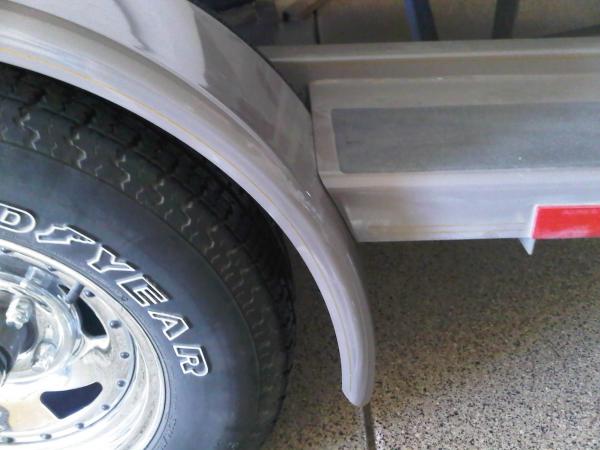 Before
After
2004 Pilot RT Qtr
This crease is a good example of how deep dents and braced dents can still be repaired. The damage was caused by another car swiping the truck with its side mirror. The crease went through a vertical brace area causing the 2 sharp outward marks in the dent. Paintless dent repair can reshape metal even in tight areas around bracing, while patience is needed for smoothing out deep creases.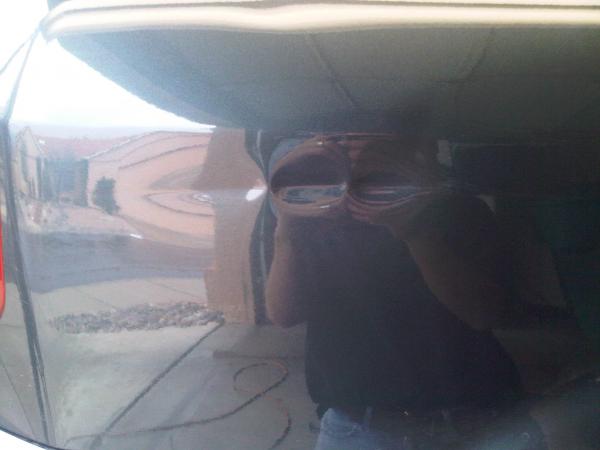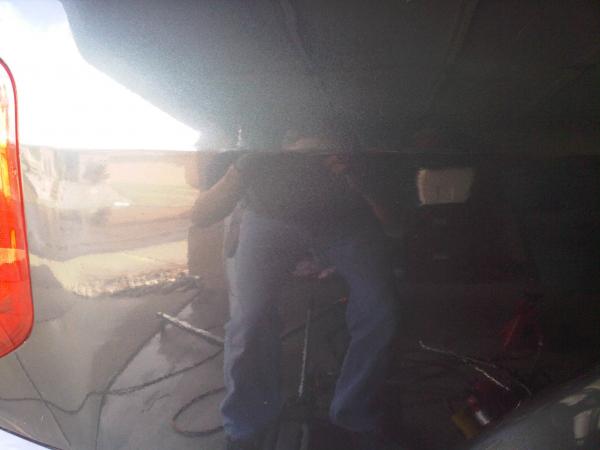 Before
After
2002 F250 RT Doors
Large dents are repairable with patience. These large dents take a lot of time to reshape, but save a lot of money and time when repaired with paintless dent repair.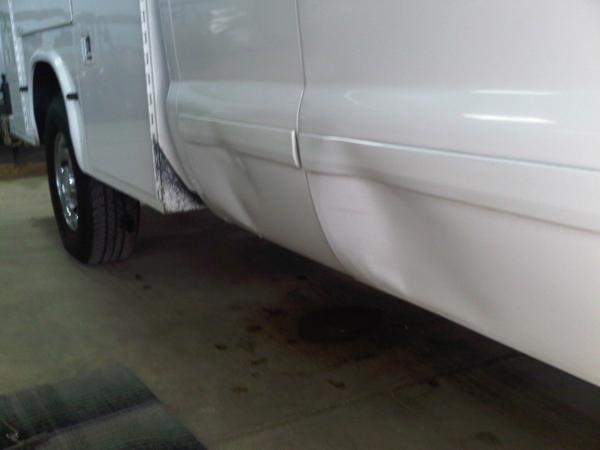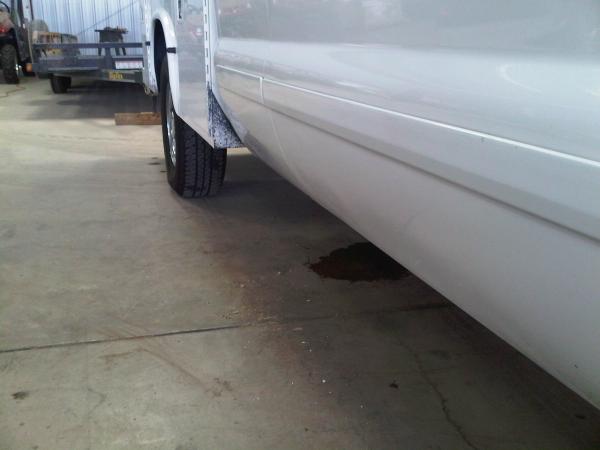 Before
After
2003 F250 LT Fender
When you look closely, the fender does not line up with the headlight. Once the panel was realigned, then the dent could be reshapen. Paintless dent repair can be used to align panels and also smooth dents.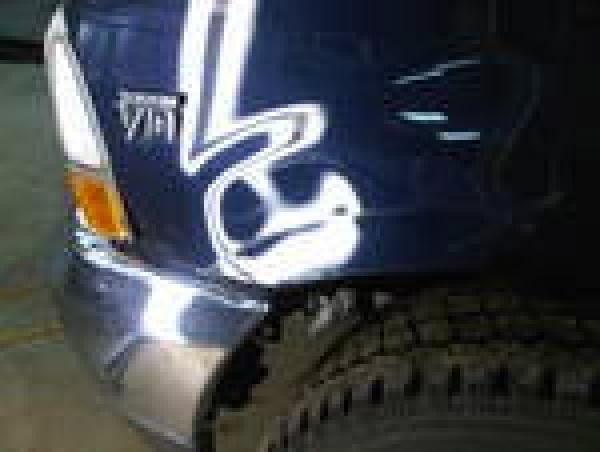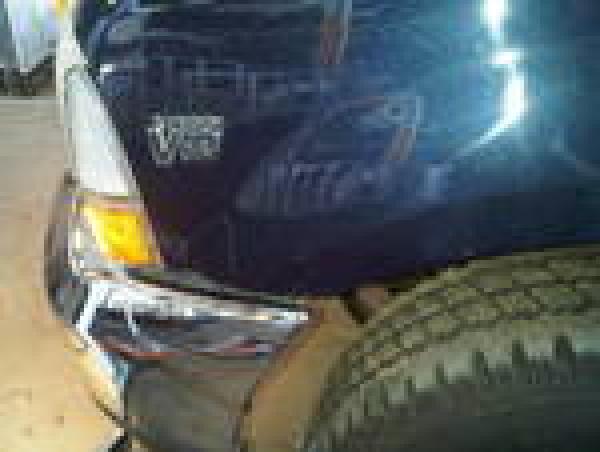 Before
After
2002 Avalanche LT Qtr
This truck was hit hard in a wind storm. Luckily the taillight was not damaged. Although the paint has a small scuff, the metal can be straightened even on the edge of the panel.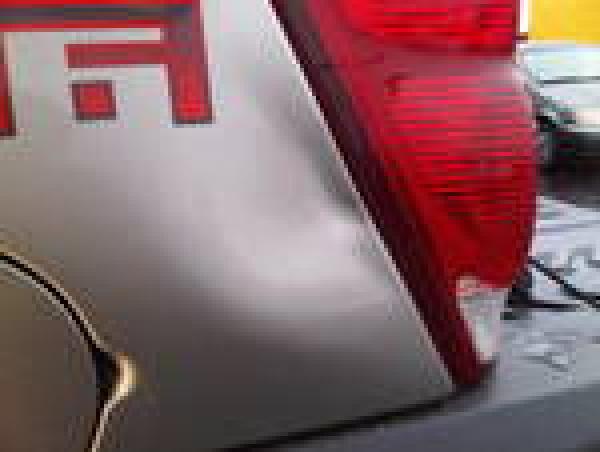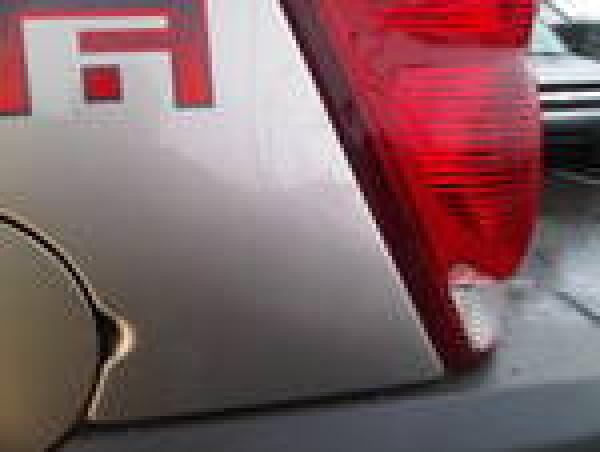 Before
After
2006 Odyssey Liftgate
Occasionally a car can be dented from repeated pushing in one area, like closing a trunk lid. That is what you see in this picture. The paintless dent repair gives a smooth finish on all types of dents.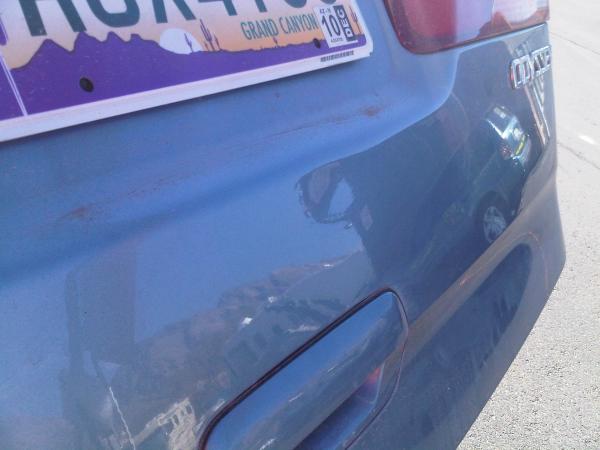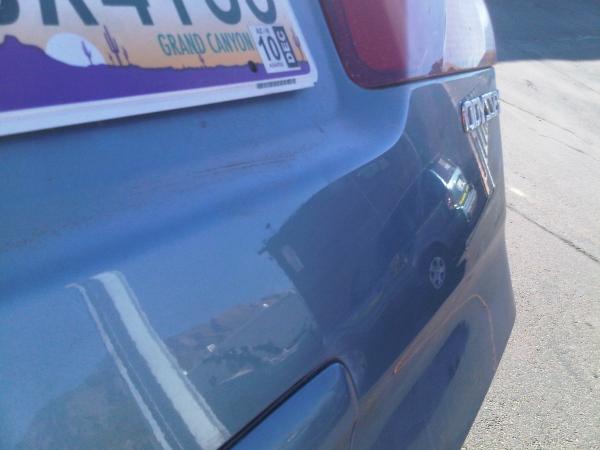 Before
After
1998 Park Avenue LT Fender
Big dents can be fixed using paintless dent repair. This dent took a little less than 2 hours to repair and now the whole car looks like a new car again.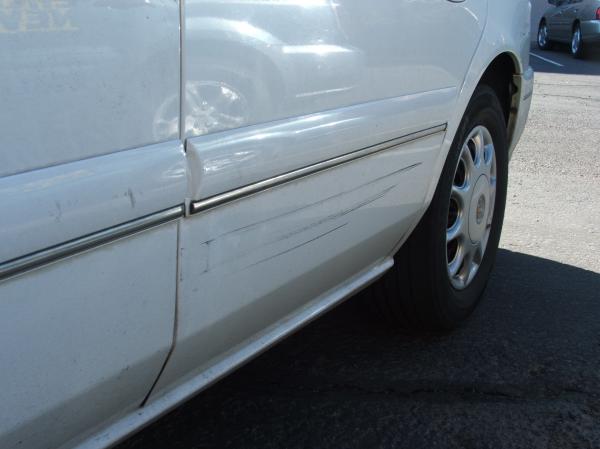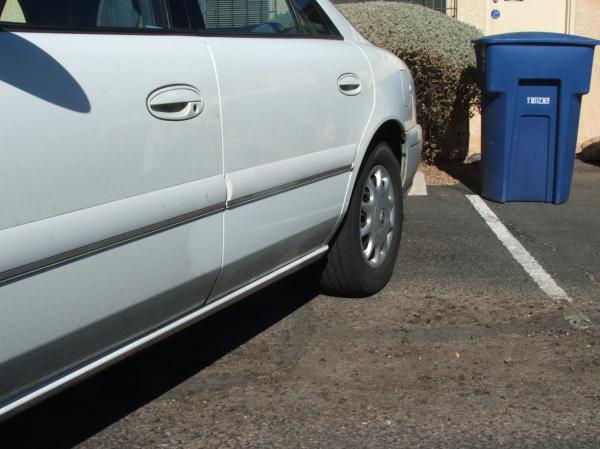 Before
After
2004 Century LT Rear Door
This creased dent occured when two car's bumpers rubbed togther in a parking lot. A lot of plastic bumpers will rub their own paint onto another vehicle. Working with the right solvents can remove the paint transfer and allow the dent to be completely repaired with no need for paint.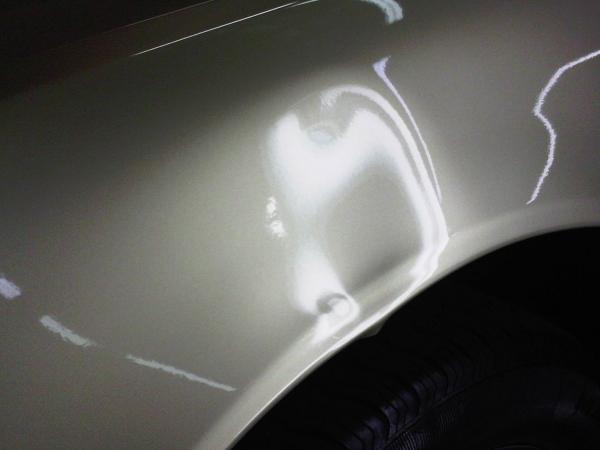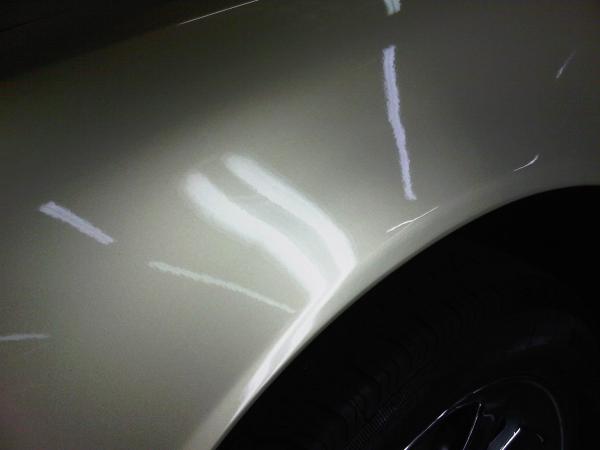 Before
After
2003 Accord RT Door
Vandalism can be fixed using paintless dent repair as long as the paint isn't damaged or cracked. After removing the footprint with a cleanser, this dent took a little over 6 hours to reshape. Some larger dents require more time especially when they occur around door handles, bracing or on edges of panels.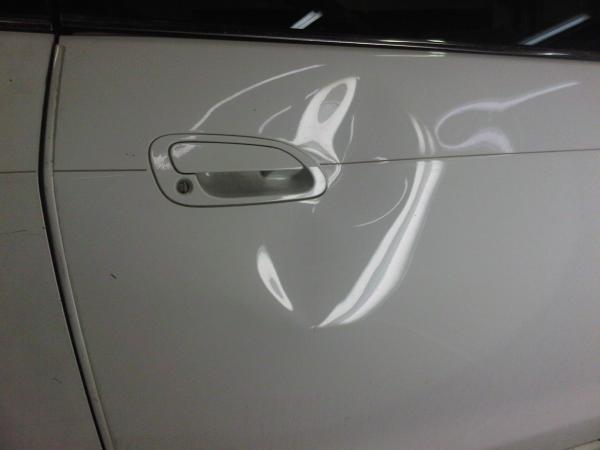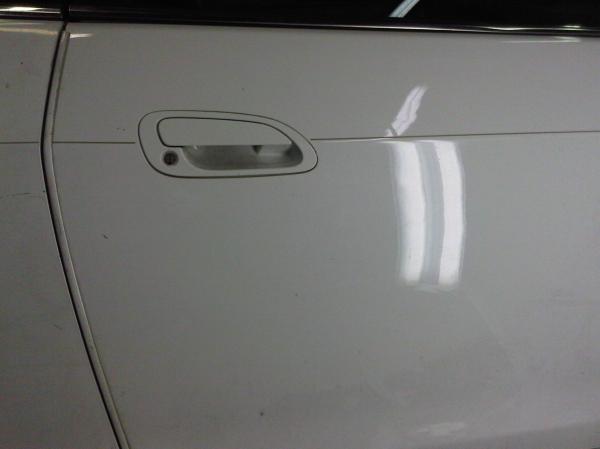 Before
After
1999 CRV LT Fender
This football shaped dent took about 2 hours to repair.